TMJM Careers
Who are we? 
Established in 1980, Thousand Million Jewelry Manufacturing, TMJM is one of the major players in the Hong Kong Jewelry manufacturing industry. The company exports an impressive range of diamond jewelry to clients in Asia, the Middle East, Europe and North America. 
The U.S. is currently our largest market and we believe our solid client service practices, manufacturing, and logistics set us apart.
An Inclusive Culture and Diverse Workforce
TMJM is committed to developing a diverse workforce and inclusive environment with equal opportunities for all. We believe that having people from different backgrounds and cultures gives us different perspectives. The more perspectives we have, the more successful we will be.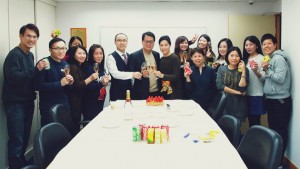 Within our fully inclusive workplace, we aim to create an environment where people are treated fairly, based on their capability and contribution.
By building a culture of respect and appreciation, and by creating an environment in which everyone is free to be themselves, we give every person the opportunity to realize their full potential.
Wherever possible, we provide training and development opportunities for our employees so they can make the best use of their skills.
It's important to note that we value and respect everyone equally. No employee will be treated less favorably in any respect or placed at a disadvantage.
People at all stages of their life are at their best when they have a healthy work/life balance. The happier they are, the more productive they become.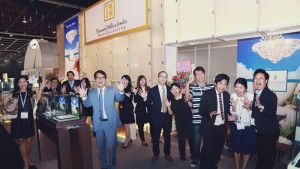 We believe that only when our employees have the best training, benefits, and environment can they perform their best. This is why we strive to give them exactly what they need for their job, work environment, and even daily life.
Join us 
TMJM has come a long way since Mr. Henry Ho started the business in the 1980s. However, there is always more to achieve, more opportunities to explore. To do so, we need passionate pioneers to help us along the way. Join us on our exciting journey.