Thousand Million Jewelry Manufacturing is committed to building positive relationships within the communities where we operate.
The company engages with its key stakeholders to ensure that we are managing our business in a way that creates value for those who impact or are impacted by our activity. We place great value in listening to our various stakeholder groups and responding to their views. This helps to continually improve our business.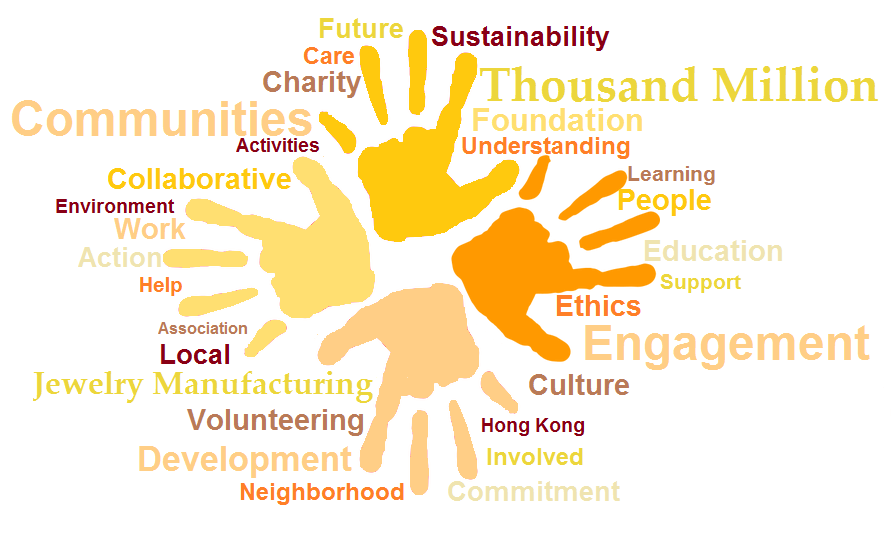 Our stakeholders include customers, investors, employees, business partners, non-governmental organizations, industry and regulatory bodies and communities local to our operations.
We identify relevant stakeholders by considering the scope of engagement and attributes of stakeholders, including:
Groups or individuals who are directly or indirectly impacted by our operations, products or services, or who have the potential to impact us
Groups or individuals with whom we have an economic, environmental or social responsibility or relationship
Groups or individuals who can provide a diverse perspective on our operations, products or services
TMJM also focuses on the support of local communities and charity. Our commitment toward the community has become visible through volunteer contribution such as our participation in the Lion Walk for Life event.
See what's new at Thousand Million Jewelry
SaveSaveSaveSaveSaveSaveSaveSave