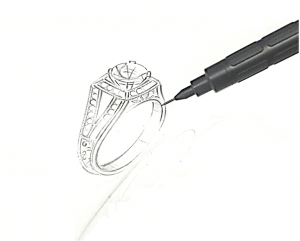 Established in the 1980s, TMJM has over 35 years of experience in the jewelry industry. Specializing in design and manufacturing of bridal and other diamond jewelry, we source globally, using only the best quality diamonds in our pieces.
As entrepreneurs with expert jewelry knowledge of international consumer trends and production markets, we ensure the highest standards in manufacturing and jewelry quality. 
Furthermore, with the opening of our first manufacturing plant in Guangdong Province (P.R.C.) in 1999, we are able to ensure that finished products, from the initial stage of design to the final stage of quality control, suit our specific customers' needs.
We also strive to work with the highest craftsmanship and expertise.