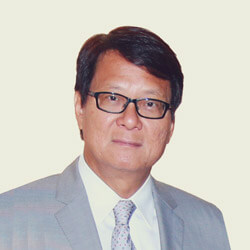 Henry Ho
Managing Director
Henry Ho is the Managing Director and the Founder has established Thousand Million group of Companies since 1980.  Henry has significant diamond and Jewelry experience. He developed his worldwide network in both the Diamond and Jewelry Market. Over time, TMJM is one of the trusted companies in the Diamond and Jewelry industry.
In addition to holding a variety of key positions with TMJM, Henry is also an Honorary President of the Hong Kong Gemstone Manufacturers Association, and the Hong Kong Gold & Silver Ornament Workers and Merchants General Union.
His community works include Melvin Jones fellow of the Lions Club International Foundation and currently past chairman of the Lions Kidney Education Centre and Research Foundation.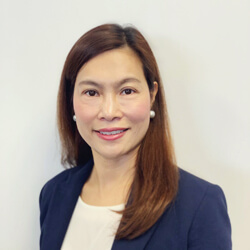 Jesse Yau
Executive Director
Jesse Yau joined TMJM in 2007, responsible for establishing a new business model. 
Planning, implementing, developing, and directing the organization's operational and functional performance towards the company's vision and mission.
Oversees the company's financial, sales, and marketing operations, as well as a chairlady of  Risk management Committee.
She holds a degree in Business Management from Seneca College, Toronto, Canada. And is a graduate gemologist of the Gemological Institute of America.
Prior to joining TMJM, Jesse worked for Nasdaq listed Jewelry Company as Business Manager of the Diamond Business Division from 2002-2006.
In 2019, Jesse was appointed as the Chairlady of the Lion Kidney Education Centre and Research Foundation.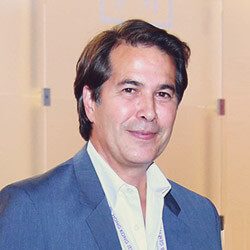 Vernon Oehlsen
Senior Vice President, Sales
In January 2007, Vernon Oehlsen joined TMJM as Vice President of Sales. Based in Seattle, USA, Vernon is responsible for sales of jewelry to the company's worldwide customer base.
Previously, Vernon has held executive positions with some of the largest jewelry companies in the industry. These include Simon Golub & Sons, Continental Jewelry, UnoAerre, and M. Fabrikant & Sons.
Vernon is a graduate of the University of Washington, with a Bachelor's degree in Economics.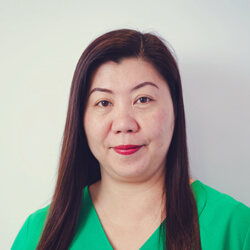 Angel Yip
Vice President, Sales
Angel Yip joined TMJM as Vice President of Sales in December, 2017.
She has diverse experience in both operations and management.
She is responsible for developing TMJM's new product categories to both existing and expanded client base.
With 20-years' experience in jewelry sales to wholesaler, chain store and TV shopping network in different countries, she is well versed in client needs of different markets and specializes in developing tailor-made solutions to fit different segments.
Before being with TMJM, Angel worked for Nasdaq Listed Jewelry Company for 10 years and was appointed V. P. of Sales between 2005 & 2009.  In addition, she was in-charge of setting up a jewelry division for a Brazilian company in Hong Kong.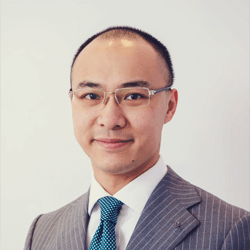 Anson Ho
Marketing Manager
Anson Ho was appointed Marketing Manager in April 2015. Based in Hong Kong, he is responsible for driving TMJM's global marketing strategy, which includes strategic planning, marketing communications, partnerships and business development functions. He is also a Member of Risk Management Committee.
Before joining TMJM, Anson was engaged in luxury sectors such as horology and private aviation. Furthermore, he holds a Bachelor of Business degree from Griffith University and a Master of Business Administration degree from the City University of Hong Kong.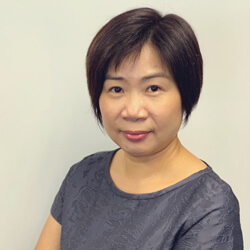 Venus Tso
Financial Controller
Venus Tso joined TMJM as Financial Controller in January 2020. Prior to joining the Company, she worked for several private companies in Hong Kong and a subsidiary of a NASDAQ listed company in Hong Kong in the financial aspect for over 20 years. She oversees the Accounting Team, responsible for the company's cost control, financial planning, direct report to Management, and provide financial advice to Management. Venus received her Bachelor of Arts (Honors) in Accountancy from City University of Hong Kong and a Masters of Corporate Governance from The Hong Kong Polytechnic University. In addition, she is member of the Hong Kong Institute of Certified Public Accountants and The Association of Chartered Certified Accountants in the United Kingdom, Hong Kong Institute of Chartered Secretaries and The Institute of Chartered Secretaries and Administrators.