TMJM sources, manufactures and exports jewelry to brands and chain stores worldwide. We do this by connecting people around the world and managing our client's supply chains to meet their need through high-quality and reliable delivery.
We take our responsibility to our employees, customers, suppliers, in our supply chains very seriously. 
At TMJM, we understand that building sustainable supply chains cannot be done alone. Our suppliers shall comply with the TMJM's Supplier Code of Conduct and in accordance with the Kimberley Process
We also believe in the importance of working alongside industry partners to address the development challenges our industry faces.
Our initiatives to enhance supply chain sustainability focus on three areas:
• Managing risk and furthering compliance along our supply chains
• Collaborating with clients and industry partners to build better supply chains
• And sourcing responsibly and sustainably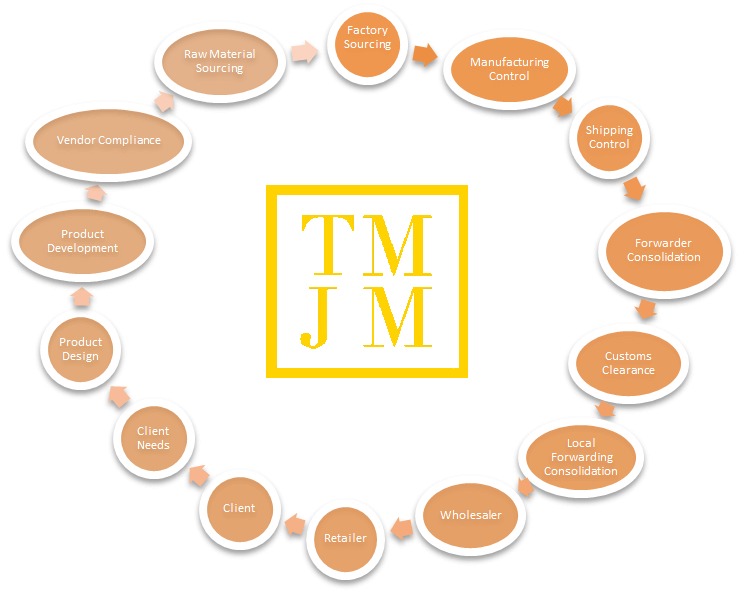 TMJM aims to keep the manufacturing quality standards as high as possible for its worldwide clients. 
We ensure the quality and reliability of our products and delivery.
Every TMJM product is designed and produced in our own factory. Hence, we are able to assure the highest level of expertise and quality during the entire production process: from the initial design stages to the final finishes, we strive to satisfy our clients' most specific needs.
TMJM is in compliance with the requirements of the Responsible Jewelry Council.  We declare that every piece produced by our factory is ethically produced and our diamonds are 100% conflict-free.
SaveSave
SaveSave
SaveSave
SaveSave